Florida Alimony Reform in 2023, Part I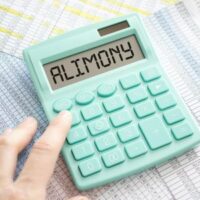 In June 2023, Florida Governor Ron DeSantis signed a measure that limits judicial discretion in alimony cases.
SB 1416 was Senator Joe Gruters' (R-Sarasota) third attempt at passing alimony reform. In 2021, he unexpectedly withdrew his measure 10 days prior to the end of session following a fierce debate on the child-sharing provision in the bill. Last year, Gruters filed SB 1796, which passed both chambers, but the governor vetoed it.
Gruters said following last year's veto he was able to bring all groups together and hammer out a plan on all these issues and got every side to agree from top to bottom. He said he's committed to finding finality in the process.
"I appreciate the governor signing SB 1416 legislation into law," Gruters said. "It's a win for Florida families."
In this post, we'll examine revisions to the types of alimony in Florida law. The end of permanent alimony is probably the biggest change.
However, this change is largely symbolic. "Permanent" in this context very rarely meant "forever." Instead, "permanent" usually meant "long term." Furthermore, very few obligees (people receiving support) qualified for permanent alimony. The judge usually wouldn't even consider permanent alimony unless the obligee was permanently disabled or had full custody of a permanently disabled child.
Temporary
The new law didn't significantly change these payments, which automatically terminate when the judge finalizes the divorce. Temporary alimony helps spouses pay attorneys' fees and other unanticipated, divorce-related expenses. A Jupiter alimony attorney can often block a temporary alimony award if the obligee is working full time or has access to another source of money, such as nonmarital property.
Bridge-the-Gap
Bridge-the-gap alimony is extended temporary alimony. These payments, which help a party transition from married to single life, are intended to assist a party with identifiable, short-term needs. For example, some obligees need money to finish a college degree. An award of bridge-the-gap alimony may not exceed two years.
Rehabilitative
Some obligees need additional help transitioning to single life. For example, the obligee might need to start school instead of finish it. The old requirement of a written rehabilitation plan remains. The new law added a five-year cap.
Rehabilitative alimony goes to a core purpose of spousal support. Despite what many obligors claim, alimony is not a financial penalty or a financial incentive for divorce. Instead, spousal support helps obligees become financially self-sufficient. Once obligees obtain self sufficiency, a Jupiter family law attorney can work to terminate alimony payments.
Durational
The last form of alimony is now the only form of income redistribution alimony in Florida. A judge may order durational alimony for 50 percent of the length of a short-term marriage, 60 percent of the length of a moderate-term marriage, and 75 percent of the length of a long-term marriage.
According to the new law, short marriages lasted less than ten years. Moderate marriage lasted between ten and twenty years. Long-term marriages lasted longer than twenty years.
Another core alimony purpose is that, in an equitable property distribution state like Florida, the divorce cannot be an unfair financial burden on either party.
 Reach Out to a Compassionate Palm Beach County Lawyer
Divorce and related matters almost always involve financial and emotional issues. For a free consultation with an experienced Jupiter family law attorney, contact Caroline Olson, P.A. We routinely handle matters throughout Palm Beach County.
Source:
floridabar.org/the-florida-bar-news/gov-desantis-signs-alimony-reform-measure/