Modifying The Terms Of A Parenting Time Plan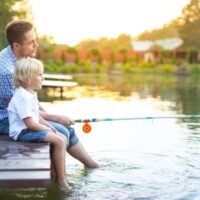 Families change over time. Courts freely modify core items in a parenting time plan, like custody and visitation provisions, if the requested modification is in the best interests of the child. This phrase is quite subjective, which is why Florida courts use a number of factors to determine the best interests of a child in a particular situation.
The best interests of the child are different from the best interests of the parent. Move-away modifications are a good example. Relocations are almost always in the best interests of the parent. However, a relocation is not always in the best interests of the child.
Best Interest Factors
Today, some of the prominent best interest factors that judges must consider in modification cases include:
Stability: According to an old saying, the devil you know is better than the devil you don't know. Therefore, a proposed parenting plan change cannot simply be the lesser of two evils. Instead, the petitioning party must prove the current arrangement is seriously flawed and the proposed new arrangement is substantially better.
Parental Preference: This factor is usually a bit more important in original divorce and paternity actions. A few parents directly express a custody or visitation preference. Most parents express a preference indirectly and probably unintentionally.
Ability to Co-Parent: Parents must encourage their children to have relationships with the other parent.
Domestic Violence: Domestic abuse, especially if a child was a victim or witness, usually severely restricts a parent's legal options, in terms of equal access to the child.
Early Mediation
Out-of-court settlements are usually good for everyone. These resolutions reduce legal fees. Out-of-court settlements also encourage the parties to be civil with one another and give the parents more control over the outcome.
Contact a Savvy Palm Beach County Lawyer
Divorce and related matters almost always involve financial and emotional issues. For a free consultation with an experienced Jupiter family law attorney, contact Caroline Olson, P.A. Convenient payment plans are available.
Source:
childwelfare.gov/topics/systemwide/laws-policies/statutes/best-interest/