What to Expect in a Divorce Case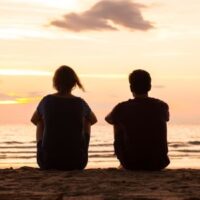 Divorce laws underwent radical change in the 1970s, first with no-fault divorce laws and later with joint custody provisions. Marriage dissolution underwent another sea change in the 1990s and early 2000s, as many states, including Florida, adopted co-parenting laws. In these states, children no longer "live with" one parent and "visit" the other, at least in most cases. Divorce laws have changed, but the procedure outlined below has remained largely unchanged since the 1970s.
Then as now, divorce is a complex process. Nevertheless, a Jupiter family law attorney usually resolves such cases out of court. In fact, a settlement could occur at almost any point in the process. In Florida, a divorce resolution takes care of all financial issues in the case, such as property division, as well as all emotional issues, such as the parenting time division. A settlement is usually the best possible divorce resolution. Emotional courtroom showdowns usually don't benefit anyone.
Filing Divorce
The first step in the process usually sets the tone for the remainder of the process. If the filing is contentious, the rest of the case could be contentious. If the filing goes smoothly, the rest of the case may not be smooth, but it at least won't be as rough.
Most divorces are slow-fade divorces. The spouses drift apart over time. Marital trauma, like an affair, might be a contributing cause. Frequently, the spouses have separated when one of them files for divorce. Generally, this separation has lasted several months or even several years.
Since both spouses usually see the divorce coming in these situations, they both anticipate the financial and emotional divisions a divorce causes. Therefore, filing divorce might be simply a matter of filing paperwork. This process is a little more complicated in absentee spouse divorces If one spouse has pulled up stakes and moved on, personal notification, which the law requires in most cases, might be an issue.
If marital trauma was the primary cause, the filing process is often messy. Emotional reactions like "s/he just wants money" or "s/he's trying to take my kids away from me" are very common. Things happen very quickly in the initial part of a divorce case. So, irate spouses don't have a chance to cool off.
The Temporary Hearing
Emotions might still be raw at the critical temporary hearing, which happens about two weeks after filing. At this hearing, the judge sets important ground rules like:
Parenting time division,
FSOs (financial support obligations), mostly child support and alimony,
Property-and-parties restraining orders,
Preliminary enforcement of a premarital agreement, and
A discovery timetable.
The substantive provisions technically expire when the judge finalizes the divorce. But possession is often nine points of the law. Unless a Jupiter family law attorney presents overwhelming evidence later, the judge is unlikely to overturn key provisions in the temporary orders.
Discovery is an information exchange process. Like filing, discovery can be very smooth or very rough. Many times, spouses already have informal agreements in place. Other times, discovery is contentious, especially if the couple has substantial property and no premarital agreement.
Resolving the Case
Frequently, a third party mediator, who is usually an unaffiliated Jupiter family law attorney, helps the spouses reach an aforementioned out-of-court settlement. Mediation includes a requirement to negotiate in good faith. Judges are very unhappy, to say the least, if parties disregard this requirement.
Despite a mediator's best efforts, lingering disagreements often persist, especially in areas like child custody and visitation. We usually encourage clients to accept mediated settlements even if they don't feature everything on the client's wish list. Kramer vs. Kramer divorce trials usually end badly for everyone.
 Rely on a Thorough Palm Beach County Lawyer
Divorce and related matters almost always involve financial and emotional issues. For a free consultation with an experienced Jupiter family law attorney, contact Caroline Olson, P.A. The sooner you reach out to us, the sooner we start fighting for you.
Source:
modamily.com/blog/state-laws-for-co-parenting