Resolving Divorce Matters In Palm Beach County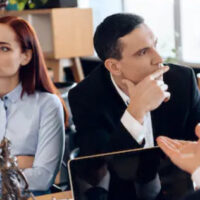 Out-of-court settlements are the best way to resolve divorce cases in Palm Beach County. the main reason fewer than 10 percent of divorce cases go to trial. These resolutions reduce legal fees, give the litigants more control over the outcome, and set the table for a successful co-parenting relationship. The major out-of-court resolutions are outlined below.
A good Jupiter family law attorney understands your needs and shares your goals. Lawyers and clients must be on the same page from start to finish to help ensure a successful result. Because of the aforementioned advantages of an out-of-court settlement, this goal usually means a settlement that upholds your legal and financial rights. If a settlement doesn't happen, or a trial is better for whatever reason, your Jupiter family law attorney must be prepared to go the distance for you.
Pre-Filing Mediation
This option is often ideal for couples who weren't married very long and are still on good terms with one another. These couples often have little property and no children. Therefore, the financial and emotional issues in a divorce case are much more straightforward.
Pre-filing mediation could also be a good idea if the spouses had a premarital agreement that neither spouse plans to challenge. If that's the case, a divorce settlement could mostly mean transferring the provisions in a premarital agreement to a final agreed order.
Even in these situations, some disagreements are inevitable. Professional mediators know how to help parties iron out these wrinkles, so they can present a proposed agreed order. If that happens, the litigation process, which is often long and uncertain, becomes little more than a matter of filing paperwork.
Informal Mediation
If the couple was married longer and the issues are more complex, it's impossible to simply iron out the wrinkles. Instead, a Jupiter family law attorney must assertively stand up for a client's legal and financial rights in court.
However, this stance doesn't mean the divorce automatically goes to trial. A lawyer is a good negotiator as well as a good litigator. Good negotiators know how to compromise without caving in. Good negotiators also know how to stand firm and not budge on important issues.
Therefore, two lawyers can often work out a settlement agreement on their own, without the help of a professional mediator. Informal negotiations usually begin in earnest once all the emotional and financial evidence in a case is available. These negotiations could last an hour or a month.
Count on a Diligent Palm Beach County Lawyer
Divorce and related matters almost always involve financial and emotional issues. For a free consultation with an experienced Jupiter family law attorney, contact Caroline Olson, P.A. Convenient payment plans are available.