How to Divorce a Missing Spouse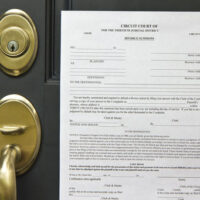 Everyone is entitled to their day in court, which is why getting divorced when your spouse is missing becomes so complicated. Courts are leery of quickly granting a divorce without hearing from your husband or wife.
Fortunately, Florida has laws that allow a person to get divorced by publication. Essentially, the publication of your intent to divorce is sufficient notice to your spouse for a court to exercise jurisdiction and issue a divorce decree. If you are trying to divorce but cannot locate your spouse, contact us today. Our Jupiter divorce attorney has handled many different types of divorces and can guide you through the process.
Search Diligently for Your Spouse
A court will not grant a divorce until you convince the judge that you made a diligent search to find your spouse. Some of the steps you should probably take include:
Visiting the last known address and asking neighbors if they know where your spouse is
Searching public records, such as tax collection records
Searching phone directories and online
Checking with utility companies if they know where your spouse lives
Asking the Post Office for a forwarding address
Checking with your spouse's relatives
This is not an exhaustive list. Other actions are expected. For example, in some cases, it might be appropriate to hire the services of a private investigator to search for your spouse. Meet with a Jupiter divorce lawyer for more information about how to perform a thorough search.
Sign an Affidavit
You will need to sign an affidavit under penalty of perjury that you have undertaken sufficient effort to find your spouse. Don't expect the court to simply accept your word for it, so keep detailed records of your entire search. For example, write down the dates and locations of when you spoke to your spouse's family and document what locations you visited.
File a Petition for Divorce
A petition is the legal document used to request a divorce. It contains specific information and should be drafted by an attorney. Someone divorcing in Florida must file a Notice of Action for Dissolution of Marriage.
Publish Notice
In the typical divorce, the spouse who files the petition must serve notice of the divorce personally on their spouse. However, this is not possible when a spouse is missing. Instead, within 60 days of signing your sworn statement, the court issues a Notice of Action, which is published in a local newspaper. Proof of publication must be filed with the court.
In theory, your spouse could see this notice and head to court, requesting to be heard. In practice, few spouses ever respond, but this is still a required step.
Obtaining a Judgment
A judge will not issue a divorce decree until you have performed all necessary steps. However, even if the court dissolves the marriage, it will not order alimony or child support. Talk with an attorney about your options.
Get the Legal Help You Need
Divorce by publication is complicated, but Caroline Olson, P.A. can help. Call us today to schedule a free consultation. We serve Jupiter, Boca Raton and Plantation.
https://www.olsondivorcelaw.com/separating-but-not-divorcing-what-are-the-dangers/