3 Mistakes People Make when Handling their Own Divorces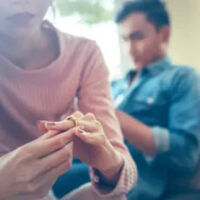 There is no greater myth than the one that divorce lawyers cost clients money. The reality is far different: an experienced attorney understands the mistakes that couples make and can sidestep them, ultimately saving our clients money in the long run.
If you are considering divorce, don't do it alone. There are few "simple" divorces, and you only get one chance to divorce correctly. For help, contact our Jupiter divorce lawyer today.
Mistake #1: You Fight Too Much
Arguing too much with your spouse can actually increase the cost of a divorce. This is where a lawyer might have saved you time and money.
Under Florida law, a couple can set the terms of their divorce and draft a separation agreement which they submit to the judge. Unfortunately, when couples cannot agree, a judge must decide the dispute, and this can be a lengthy (and expensive) process.
At our firm, we negotiate on behalf of our clients and help them understand when they are getting a good deal. We are fully prepared to litigate any issue where spouses cannot reach agreement, but often common ground is possible. We might also recommend mediation if that will bring sparring spouses together.
Mistake #2: You Neglect to Request Alimony
Some people don't even understand what alimony is, so they fail to request it. Consequently, their finances suffer dramatically after a divorce. They might automatically assume they can't get it, or assume their income is the same as their spouse's when it might be substantially lower.
Alimony is a payment, usually made monthly, from one spouse to the other. It can serve many purposes and is given only at the discretion of the judge. Some people request alimony but fail to make a compelling argument because they don't understand the relevant Florida law. We do. We can carefully explain to a judge why alimony is justified in your situation.
Mistake #3: Your Parenting Plan is Inadequate
The parenting plan is the schedule that both parents must legally follow after divorce. It should identify who the children will be with on what days, how the parents will transport the child, and what happens if visitation cannot take place.
Unfortunately, many couples draft an inadequate parenting plan. With our experience, we know what kinds of issues can crop up, such as:
Will the children be able to see you on your birthday or on Mother's/Father's Day? Many people leave this out of a parenting plan, simply assuming the custodial parent will let them see their child on those days.
Will both parents keep clothes and toys at their place, or do they need to be transported?
Who pays for expenses, like the costs of participating in after school activities?
There are many other issues our clients must think through before they can draft a sufficiently detailed plan that will hold up in the future. When a barebones plan leads to disputes, a person can spend a lot more money putting out fires.
Give Our Jupiter Divorce Attorney a Call Today
Caroline Olson is a seasoned divorce lawyer who has helped countless clients in the area. Please contact our firm today to schedule a complimentary case evaluation.