When Is the Right Time to Meet with a Divorce Lawyer?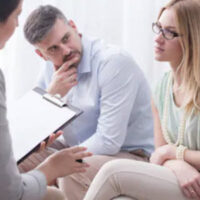 According to the Institute for Family Studies, about 50% of people have thought about divorce at some point in their marriage. This number includes about 1 in 4 spouses who have considered divorce only in the past six months. Marriages rarely turn sour overnight. Instead, one or both spouses begin to feel that the union is slowly unraveling, and the situation simply does not improve despite a person's best efforts.
When is the right time to meet with a divorce lawyer? This answer might surprise you, but there is never a bad time. Meeting with a Jupiter divorce lawyer does not commit you to filing paperwork, but a meeting can help you strategize whether divorce is right for you. If you do decide to end your marriage, you are also better positioned to gather the evidence you need.
Learn about Your Rights to Marital Property in the Event of Divorce
Most people experience serious financial changes when they divorce. Living on one income is very different from splitting expenses with another person, and proper financial planning is key to landing on your feet with a divorce decree in hand.
When meeting with someone considering divorce, we walk through what property a court will consider marital, as well as how the court will divide it equitably. This gives a person some idea of the type of resources they will leave the marriage with. Many people are surprised to learn that assets like investments, small businesses, and retirement accounts can be considered marital. Consequently, many people need to rethink when they will retire.
Armed with this information, a person might decide to delay seeking a divorce until they gain more work experience or complete a degree. Others might decide that now is the best time to dissolve a marriage.
Discuss Concerns Regarding Child Custody
Child custody is a key area of concern for most people. Men and women come to us expressing fears that they will lose custody and the other parent will leave the state with the children. We can discuss the full scope of your parental rights and how a judge will likely decide child custody.
If you suspect a divorce fight, we can strategize about what types of evidence will be most useful. For example, if your spouse is violent or has a drug addiction, collecting evidence now sets you up for success down the road in a court hearing.
Our Work is Confidential
Lawyers are ethically obligated to keep their clients' confidences. Consequently, we will never divulge to anyone that you have met with us to discuss divorce or to ask questions about your rights. For this reason, there is no risk meeting with an attorney at our law firm. Because of confidentiality, you can speak freely about your desires and fears, and we can offer frank advice about the best path forward.
Contact a Jupiter Divorce Lawyer Today for a Free Consultation
Caroline Olson, P.A. is a leading firm in Jupiter, Boca Raton, and Plantation, helping men and women seek divorce. You can schedule a free consultation today by contacting us.
Resource:
ifstudies.org/blog/how-many-married-people-have-thought-about-divorce
https://www.olsondivorcelaw.com/3-mistakes-people-make-when-handling-their-own-divorces/