Protecting Yourself Financially as a Domestic Violence Victim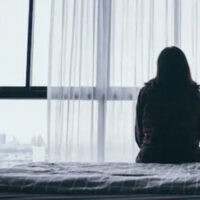 Filing for divorce is often the first step domestic violence victims take to free themselves of their abuser. However, many find it is difficult to move on financially. If you've been victimized, you might have depended on your spouse's income, which is one reason why you stayed in the relationship despite the abuse. Other victims have never really paid attention to finances, which means they are confused once they are out on their own.
In this blog, our Jupiter divorce attorney offers practical advice for domestic violence victims going through divorce. Please contact our firm for more information.
Review Your Credit Report
You want to make sure that your spouse has not taken out loans in your name, so pull a copy of your credit report. All consumers are entitled to one free credit report a year from each of the three national credit bureaus.
Check to make sure you recognize all lines of credit and loans. If you don't, you should contact the creditor and dispute why the account was established in your name.
Put a Credit Freeze in Place
Your spouse can easily open new lines of credit using your name, date of birth, and social security number, all of which he probably has access to. You can stop any account from being opened by putting a credit freeze in place. Contact all three credit bureaus—Experian, TransUnion, and Equifax. There should be no charge.
A credit freeze limits the ability of people to see your credit history. Consequently, a lender will not open a new line of credit.
Get a New Post Office Box
You want to protect your financial information from your spouse, so we recommend a new post office box. Even if you are staying in the home and your abuser is moving out, he probably has access to the post office box if he has his own key. You can get a new box and have all personal correspondence sent there. This way, your spouse will never know if you opened a new credit card.
Change Your Passwords to Financial Accounts
You don't want anyone accessing your bank or credit accounts. Now is the time to change them for added protection.
Get Your Name off a Joint Credit Card
This is a biggie. Many couples take out joint credit cards, and you could be on the hook for charges that your spouse makes, even if you have decided to get divorced. Your abuser might try to punish you by racking up charges. Call the credit card company and ask to have your name taken off the card.
Research Community Assistance
It is tough suddenly being out on your own. Being the victim of domestic violence only adds to the stress since many victims were controlled during the marriage. They often lack the job experience or education necessary to find good-paying jobs.
We recommend finding community resources to help with food, utilities, and a professional wardrobe. Stop into your nearest United Way or talk with a domestic violence shelter to learn more about nearby resources.
For legal assistance with your divorce, speak with Caroline Olson, P.A. today. Our office offers free consultations to those with a family law dispute in Jupiter, Boca Raton and Plantation.
Resources:
consumer.ftc.gov/articles/0497-credit-freeze-faqs
consumer.ftc.gov/articles/0155-free-credit-reports