Social Media & Your Divorce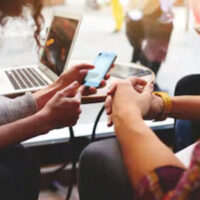 Social media websites like Facebook and Instagram provide a convenient way to keep in touch with family and friends. By scrolling through a friend's profile, you can keep abreast of their lives and watch their children grow. However, social media can also move front and center in a Jupiter divorce.
At Caroline Olsen, P.A., we always ask whether our clients are on social media—and whether their spouse is. Below, our Jupiter divorce lawyer examines all the ways that social media can impact a divorce.
Evidence of Infidelity
Even in a no-fault divorce, infidelity can matter. For example, a judge can consider adultery when setting alimony according to Fla. Stat. §61.08. The judge will want to consider the circumstances surrounding the adultery, in particular whether the adultery led to financial mismanagement of marital funds.
Social media often provides a treasure trove of evidence regarding secret liaisons your spouse would like to keep hidden. For example, he or she could be sending Facebook messages to an old flame. Some spouses are even so bold as to make public posts on an old flame's profile that are provocative in nature.
In other situations, your spouse might have created a dating profile on Okay Cupid or Grindr. At a minimum, these profiles show that your spouse has been looking for an opportunity to cheat. Sometimes, these profiles provide the first clue to uncovering adultery.
A social media profile can also provide proof of your spouse wasting marital assets. For example, your husband might have taken his new girlfriend to the Caribbean for an all-expenses-paid vacation.
Proof of Hidden Assets
Each spouse must make a full disclosure of their assets in a divorce so that marital assets can be divided fairly. Some spouses hide assets so that their husband or wife can't get any of the equity.
For example, your spouse might have a vacation property in another state. He might post pictures, or his location could show he is in another state inexplicably. Armed with these clues, we are better positioned as divorce lawyers to track down hidden assets.
Documenting Poor Parenting
Some people foolishly include pictures of themselves being terrible parents. For example, they might have a picture where they are obviously drunk but their children are with them. Photographic evidence can be powerful proof that your spouse does not have the children's best interests at heart.
Clean Up Your Own Profile
Just as we can look at your spouse's profile for clues, your spouse can also have attorneys comb through your own profile. One of the first steps you should take after meeting with a divorce lawyer is to reduce the amount of compromising evidence your spouse can gain access to:
Set the account to private and don't accept new friends. Don't let lawyers and their staff members get access to your profile.
Unfriend your spouse and his or her family members and closest friends. They could all access your profile on an attorney's behalf.
Remove incriminating pictures, such as you being drunk around the children or kissing your new flame.
Contact Our Jupiter Divorce Lawyer Today
Don't let your social media presence compromise your rights in divorce. Instead, contact us today to begin discussing what steps you should take. We can meet for a free consultation for those in Jupiter, Boca Raton, and Plantation.